Hi!
Welcome to my Bandcamp Subscription page.

My name is Joey Chang aka CelloJoe. I play the cello, beatbox, sing, rap, throat sing, do live looping, and go on long distance bicycle music tours with a cello.

OK...straight talk, from the heart.

I've put off starting this page for years because I've been afraid that no one would support me. I've had it on my to do list for literally years. Well, it's better late than never. No one is going to support me if I don't launch this Bandcamp campaign in the first place! I don't know what I've been waiting for really. Like most things in life, this Bandcamp page is a work in progress. Changing, evolving, and growing. It's an experiment for me to see who my true die hard fans are. I'm looking for 1,000 of you, but I'm going to be thrilled when I find one. Is it you?

I want to be bold on the internet like I am on stage and when I perform. I've played on the street for many years and it takes a certain amount of guts and chutzpah to go out in public and start playing music with a hat out. I've been intimidated by performing on the internet for some reason.

I always give advice to people starting out to just go out on the street and start playing music for people. If people don't want to stop and listen, they won't. They'll just keep moving. So, it doesn't matter if you suck. At least you're trying and practicing and getting better.

In fact, the street stage teaches you about performance and stage confidence. Over the thousands of hours that I've played music on the street, I can remember only a handful of times when someone said, "You suck!" or "Shut up!" or something mean like that. Thousands of hours over years and all over the world. From the streets of San Francisco to Bangkok, Berlin to Toulouse, Guadalajara to Melbourne.

I am going to take my own advice and pretend the internet is my street stage. I'll just play here and if you like it, chuck a tip in the bucket. If you don't, feel free to keep on clicking.

In this day and information age, it seems clear that attention is the new currency. So thank you for your payment if you've read this far. I'm hoping this Bandcamp page will inspire me to create more for you and for the world. Most of my music is name your price aka free on bandcamp and streaming services.

Currently, I'm making a living by teaching music lessons in piano, guitar, cello, and music production. I supplement that with live performances at corporate events, weddings, recording projects, music festivals, and private events and parties.

I love performing and recording and producing and though I do enjoy teaching, I would like to create more original music, more cover songs, more music videos, and more educational videos.

Your support on this Bandcamp subscription will help me make it happen.

Here's what you get:
All the new music I make

streaming instantly on your mobile device via the free Bandcamp app, and also available as a high-quality download.*

Access to subscriber-exclusive messages:

These back-catalog releases:
A 15% discount on all my merchandise.
The satisfaction of knowing you're supporting me in a sustainable way.
Join:
For $3/month, you get everything above.

You're a subscriber

Thank you!

For $5/month, you get everything above, plus:

Your name in future full length album credits, 1 hour video chat per month for all subscribers in this tier and above

You're a subscriber

Thank you!

For $10/month, you get everything above, plus:

Ultimate Fan!
You just let me know what you need and I'll do my best to make it happen!

You're a subscriber

Thank you!
* Downloads are DRM-free and available in MP3, FLAC and
more
.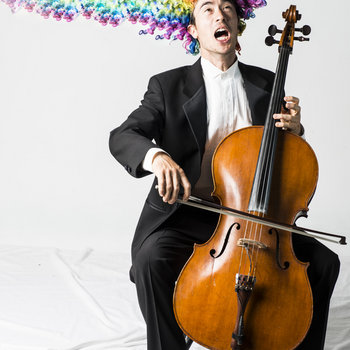 CelloJoe
California
CelloJoe - Cello & Beatboxing - Classical Hip-Hop. International bicycle touring vagabond troubadour cellist beatboxer
Latest Release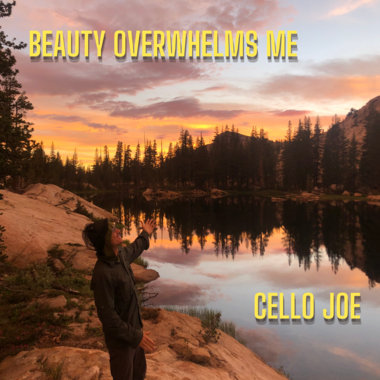 Beauty Overwhelms Me